Elderberry Plus™ is a multi-enhancing immunity formula conveniently available in chewable tablets. The unique combination of ingredients helps support, protect, and enhance your immune system and respiratory health. You'll find these tasty immune-boosting chewables perfect for travelling and anytime you're on-the-go.
Ultra Rich Antioxidant Formula
Multi-Enhancing Immunity Complex
Promotes Respiratory Health
Loaded with Bacteria-Fighting Compounds
Support, Protect & Enhance Your Immune System
Helps Reduce Throat Irritation
Defends Against Damaging Free Radicals
Select Your Package
(The More You Buy, the More You Save)
MSRP
$69.99
Now Only
$59.99
Save

$10.00
Upgrade To 2 Buy 2, Get 2 Free Or More For Savings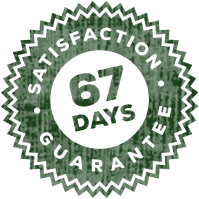 Money Back Guarantee
Try any of our products RISK FREE for 67 days and if they do not work for you, send back the empty containers and we will issue you a prompt, hassle-free refund.