PrimeGENIX® Bone Complex is a 100% natural, doctor-recommended bone-strengthening formula for active men in their 30s, 40s and 50s. It's made with 10 scientifically proven bone-building nutrients – including MCHA – a superior-absorbing form of calcium shown to significantly improve bone health, structure and density. It's also easy-to-use without any reported negative side-effects.
Improve Bone Density
Minimize Bone Loss
Lower Risk of Fractures
Increase Bone Mineralization
Backed By Scientific Research
100% Natural Ingredients
Doctor-Recommended Formula
Select Your Package
(The More You Buy, the More You Save)
MSRP
$69.95
Now Only
$59.95
Save

$10.00
Upgrade To 3 3 bottles Or More For Savings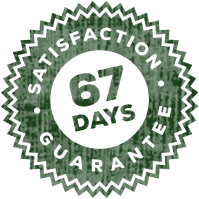 Money Back Guarantee
Try any of our products RISK FREE for 67 days and if they do not work for you, send back the empty containers and we will issue you a prompt, hassle-free refund.