Are you embarrassed and frustrated about the decline in your sexual performance? Are you desperate to perform like you used to in your younger days? VigRX® Tongkat Ali LJ100 can boost your testosterone and human growth hormone levels (HGH) in a natural way so you can:
Improve Strength and Athletic Performance
Boost Lean Muscle Production
Increase Your Sex Drive
Feel Strong and Masculine Again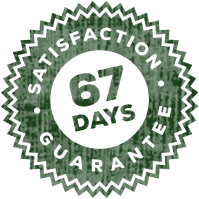 Money Back Guarantee
Try any of our products RISK FREE for 67 days and if they do not work for you, send back the empty containers and we will issue you a prompt, hassle-free refund.