CortiSync™ is designed to help men balance cortisol (the "stress" hormone) levels naturally. It's made with seven 100% natural adaptogens. And it works by supporting adrenal function – which is critical for optimizing your cortisol levels – with results starting in 2 weeks.
Improves Physical Performance
Increases Strength
Boosts Daily Energy Levels
Enhances Cognitive Functions
Supports Metabolic Functions
100% Natural
Doctor Approved
Select Your Package
(The More You Buy, the More You Save)
$69.95
$59.95
Save

$10.00
Total:

$59.95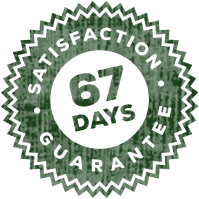 Money Back Guarantee
Try any of our products RISK FREE for 67 days and if they do not work for you, send back the empty containers and we will issue you a prompt, hassle-free refund.