Hepantix® is a natural, safe, and effective liver support formula that specifically targets the unwanted fat cells that clog the liver. This unique liver breakthrough contains five powerful antioxidants and nutrients scientifically-proven for optimal liver health, including artichoke extract. Taking Hepantix daily could help:
Support healthy liver function.
Flush-out fat cells in overweight livers.
Promote healthy enzyme counts.
Protect your liver from harmful toxins and free radicals.
Promote liver repair.
Aid digestion and decrease bloating.
Select Your Package
(The More You Buy, the More You Save)
MSRP
$69.99
Now Only
$59.99
Save

$10.00
Upgrade To 2 Buy 2, Get 2 Free Or More For Savings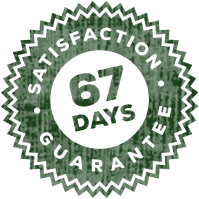 Money Back Guarantee
Try any of our products RISK FREE for 67 days and if they do not work for you, send back the empty containers and we will issue you a prompt, hassle-free refund.