Testodren™ is formulated with a 100% natural U.S. patented compound, clinically shown to increase free testosterone 72.87% in just 12 weeks.
This daily formula is designed to help men over age 40 improve energy, mood, and overall well-being.
Boost Energy Levels
Improve Focus & Concentration
Build Muscles Faster
Increases Strength & Stamina
Easier Weight Loss
Select Your Package
(The More You Buy, the More You Save)
Upgrade To 3 Months Or More For Savings
You Get
1 Bottle of Testodren™
You Save $​10.00!
Upgrade To 3 Months Or More For Savings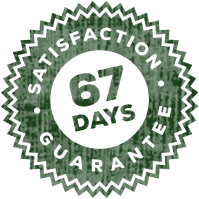 Money Back Guarantee
Try any of our products RISK FREE for 67 days and if they do not work for you, send back the empty containers and we will issue you a prompt, hassle-free refund