PrimeGENIX DIM 3X™ is designed to help men balance hormones, naturally, with no prescription necessary. This hormone breakthrough works by reducing harmful estrogen levels while supporting healthy testosterone production.
Metabolize Estrogen
Supports Testosterone
Inhibits Aromatase Enzyme
Increase Strength & Stamina
Improve Focus, Mood & Concentration
Select Your Package
(The More You Buy, the More You Save)
Upgrade To 3 Bottles Or More For Savings
You Save
$10.00
You Get
1 Bottle of DIM 3X™
Upgrade To 3 Months Or More For Savings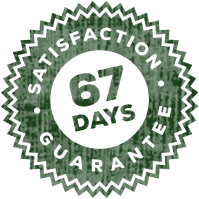 Money Back Guarantee
Try any of our products RISK FREE for 67 days and if they do not work for you, send back the empty containers and we will issue you a prompt, hassle-free refund.