Daily Supplement For Male Sexual Enhancement
Rated #1 For Results Since 2001!
If bought individually:
$269.85/ea
Buy NOW for only
$179.95/ea
You Get: 3 Boxes of VigRX Plus!
You Save $89.90!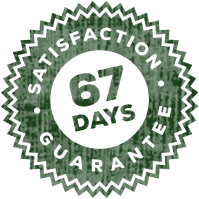 Money Back Guarantee
Try any of our products RISK FREE for 67 days and if they do not work for you, send back the empty containers and we will issue you a prompt, hassle-free refund.